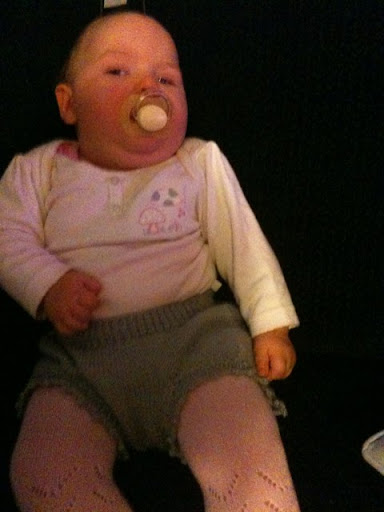 Just a quick update: firstly apologies to regular readers who I know have been checking in for news...there is lots, but it's been so hectic here... So many appointments, plus in my spare time i've been on a bit of a knitting frenzy (well it's well and truly winter now) and ive been absorbed by the twighlight saga :0)
And because there's sooo much to report from the numerous assessments and specialists, I know It's gonna take a while, but the longer I leave it, the task grows....
So this is just a snippet of good news (for a change). Hope has been SEIZURE FREE for 4 Days!!!! She's never done more than 2 days in a row since the epilepsy first reared it's ugly head 6 months ago.
Considering it's December; that I can no longer avoid the Xmas music, that we have advent calendars counting down till the day lil Sam died, I am extremely happy :0D
Hope is on top form. The seizures set her back so much and Can even leave her empty of her personality when she has a particularly bad day. But because she's had a long run without them, she so happy and alert. She's been a right chatterbox and even her head control is better. Oh I hope it lasts. Forever. I know it won't, and I just hope it doesn't come back with avengence.
Any spare prayers going should be directed to Hope's little buddy, Jude, who is having a tough time at the moment www.cjengo.blogspot.com
Will try to update on all the appointments sometime this week
Xxx